Bio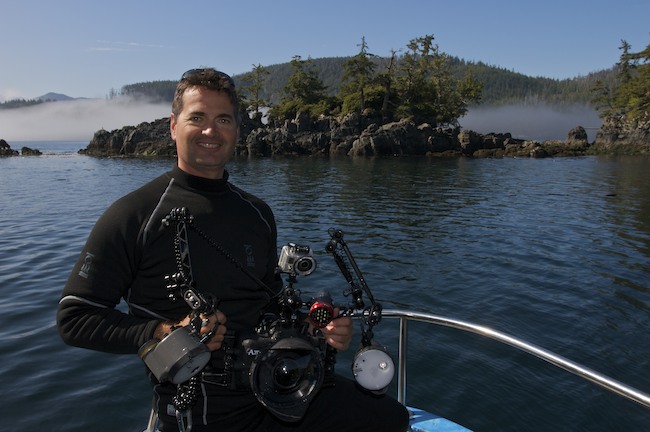 The most current images, travels and stock can also be viewed at
https://www.instagram.com/todd_mintz_photography/
and on Facebook
Nature photography is patience, research, timing, preparation, and long hours all coming together in a fleeting moment.

Todd is a photographer who uses what nature offers to create impactful images. Using the camera to create what his mind's eye has envisioned and, if lucky, getting his vision to translate into a inspirational photograph.

He is an award winning Canadian photographer from Saskatchewan and PADI Divemaster whose images have been recognized and awarded in numerous international photography competitions.
Todd recently completed a solo exhibit of his work at the Saskatchewan Science Centre and Kramer IMAX Theatre with over 45 pieces on exhibit. His exhibit was extended two months due to popular demand.

He has won numerous Best of show honours and has been published throughout the world in museums, magazines, books, journals and advertisements including Canadian Geographic. Through these awards Todd has partaken in expeditions all over the world with a concerted focus on the arctic and sharks. Sharing the beauty and encouraging the acceptance and knowledge of their nature and the ecosystems within.

Todd was awarded Best of Show in the internationally prestigious Nature's Best-Smithsonian Natural History Museum-Ocean Views competition. His images have been part of two exhibits in the Smithsonian Natural History Museum in Washington DC. In addition they have been featured on the exhibit hall banners and promotions throughout the Smithsonian. Other award highlights include being selected part of the International Conservation Photography Awards exhibit in conjunction with the Burke Museum in Seattle multiple times and part of the Santa Barbara Museum of Art, Canadian Nature Museum and Saskatchewan Science Centre collection.

Todd is a member of the prestigious Explorers Club whose individuals have contributed in broad terms to the cause of exploration and who evidence a sustained interest in some field of scientific exploration and the furtherance of scientific knowledge of the world. He is also a member of the Ocean Artists Society which focuses on using ocean art to inspire people around the world to a greater awareness of our need to protect and preserve our natural environment.

Todd's recent expeditions have been in the Canadian arctic with a specific focus on increasing the awareness of the wildlife within the arctic and surrounding oceans. Through numerous expeditions, frostbitten and hypothermic, he is always looking forward to the next opportunity to return to the beauty of the arctic and its people.

website www.tmintz.ca<http://www.tmintz.ca
All images are available for sale with many more not shown. Also, visit the limited edition prints tab view prints currently available. Email us if you are interested in ordering prints, we would be happy to work with your corporate or personal print needs email todd@tmintz.ca
Todd was honoured to be selected first for a series of interviews with underwater photographers throughout the world. Alex Mustard conducted the interview while diving with Todd in Canada. The interview and subsequent interviews in the series can be found at
wetpixel.com/i.php/full/a-conversation-with-a-new-series-...
LeaderPost QC feature story January 28,2015 www.leaderpost.com/technology/Mintz+braves+elements+pursuit/10767319/story.html
CJME Radio interview January 2015
www.cjme.com/story/sask-photographer-shows-nature-shots-science-centre/509941
All images posted are copyright Todd Mintz and are not to be copied, used, downloaded or published for any purpose without the clear written consent of Todd Mintz. Should you wish to license any of the images seen here or at www.tmintz.ca please contact us to discuss terms. Thank you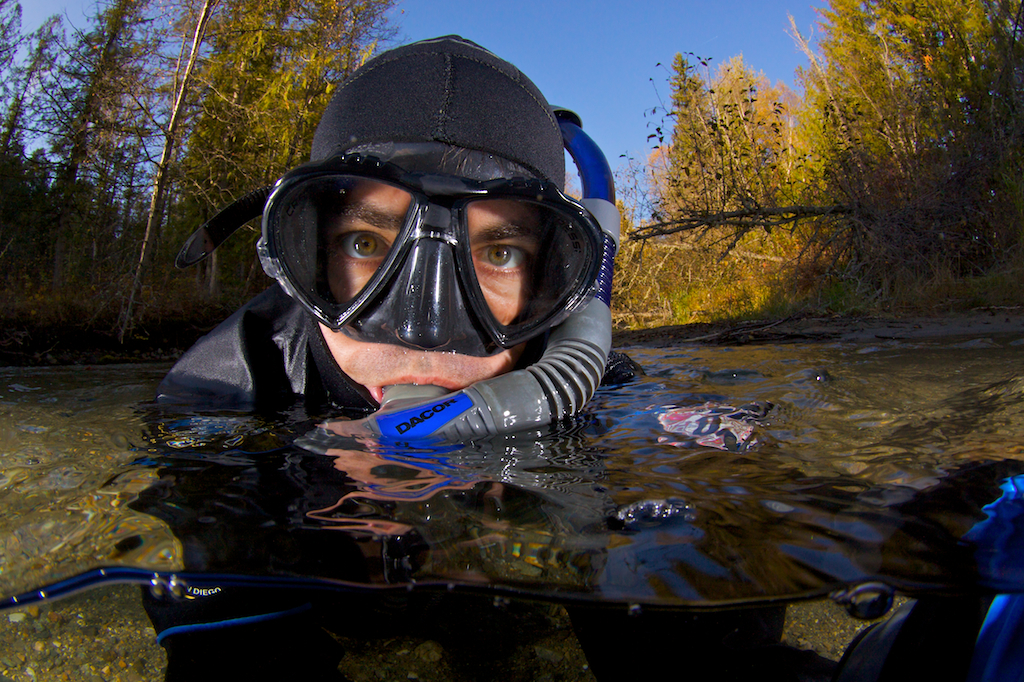 Some companies that have been a great asset to my work-Thank you
Arctic Kingdom www.arctickingdom.com
The most current images, travels and stock can also be viewed at
https://www.instagram.com/todd_mintz_photography/
and on Facebook
International Awards
2015 Ocean Views International Competition 3rd place.
Canadian Nature Museum exhibit-Canadian Wildlife Photography of the Year May 2015-March 2016
2014 Canadian Wildlife Photography of the Year-Canadian Geographic 1st Place "What's In the Water" Category http://wpy14.canadiangeographic.ca/entry/19244211-2a.-Scarlet-spawning?gid=424371&offset=5&sort=title%20ASC,id%20ASC&channel=25637
2014 Wildlife Photographer of the year (London)-finalist
2012 Melvita International Nature Images Awards-Autres Animaux Honerable Mention http://www.natureimagesawards.com/palmares-2012
2012 International Photographer Awards-Burke Museum Exhibit-Honourable Mention-Underwater Category http://www.icpawards.com/Slideshows/slideshow_underwater2012.html
2012 University of Miami's Rosenstiel School of Marine and Atmospheric Science International Underwater Photography Competition 1st Place Macro Category javascript:void(0);/*1335115522292*/
2011 Ocean Art Competition 3rd Place Portrait Category http://www.uwphotographyguide.com/marine-life-portrait-2011-winners
2011 3rd place Freshwater Category in the Czech Republic International Photography Competition PAF Tachov javascript:void(0);/*1306503464351*/
2011 Natures Best Photography Ocean Views International Competition 7th place javascript:void(0);/*1335115857853*/
2010 FINS magazine Flickr December-Best Photo of the month http://www.flickr.com/groups/fins/discuss/72157625589033843/
2010 Los Angeles Underwater Photographic Society International Competition-3rd Cold Water Category
2010 WOW International Competition Honourable Mention Nature Category
2010 International Photographer Awards-Burke Museum Exhibit-Honourable Mention-Underwater Category javascript:void(0);/*1335115934918*/
2010 UWImages Competition-Honourable Mention-Togetherness category
2010 Veolia Environnement Wildlife Photographer of the Year (London)-Finalist 2 images
2010 FINS magazine Flickr February-Best Photo of the month http://www.flickr.com/groups/fins/discuss/72157623401838547
2010 DivePhotoGuide-February Shark image competition-3rd place http://www.divephotoguide.com/underwater-photography-scuba-ocean-news/february-2010-monthly-photo-contest-winners
2010 Our World Underwater Macro Traditional Honourable Mention http://www.underwatercompetition.com/Competitions/Our-World-Underwater-2010
2008 Natures Best Magazine/Smithsonian Ocean Views Competition-Best of Show- http://www.mnh.si.edu/exhibits/ocean%20views/gallery/index.html
2008 Natures Best Magazine/Smithsonian Ocean Views Competition-Exhibit Banners & Highly Commended
2008 Los Angeles Underwater Photographic Society International Competition-3rd Cold Water Category
2008 Our Would Underwater International Competition-Bronze Medal Macro Traditional Category
2007 Scuba Diving Magazine International Competition-Best of Show
2006 Northern California Underwater Photographic Society International Competition-Best of Show
2006 Northern California Underwater Photographic Society International Competition-1st Place Wide Angle Category
2006 Los Angeles Underwater Photographic Society International Competition-3rd Marine Related Topside Category
2006 Natures Best Magazine/Smithsonian Widland Smith International Competition-Highly Honoured Oceans Category http://www.mnh.si.edu/exhibits/natures_best_2006/
2006 EPIC Competition-Highly Honoured Conservation Category
2006 Scuba Diving Magazine International Competition-2nd Place People Category
2005 Scuba Diving Magazine International Competition-Honourable Mention Macro Category
2005 Underwaterphotography.com Bronze Medal
2005 Northern California Underwater Photographic Society International Competition-Honourable Mention Macro
2005 Los Angeles Underwater Photographic Society International Competition-3rd and 5th Cold Water Category
2004 Northern California Underwater Photographic Society International Competition-Best of Show
2004 Northern California Underwater Photographic Society International Competition-1st Wide Angle Novice
2004 Northern California Underwater Photographic Society International Competition-2nd Wide Angle Novice
2004 Northern California Underwater Photographic Society International Competition-3rd Wide Angle Novice
2004 Northern California Underwater Photographic Society International Competition-HM Wide Angle Novice
2004 Northern California Underwater Photographic Society International Competition-1st Macro Novice
2004 Northern California Underwater Photographic Society International Competition-2nd Macro Novice
2004 Northern California Underwater Photographic Society International Competition-3rd Macro Novice
2004 Northern California Underwater Photographic Society International Competition-HM Macro Novice